Important Information
The spread of the novel coronavirus (COVID-19) impacts many businesses. Click here to find out how your business can respond.
---
Stay safe online from the emerging threat of criminals using coronavirus as an opportunity to scam businesses. Find out more on how you can protect yourself.
Welcome to HSBC South Africa
HSBC Africa's principal activities are commercial and global banking, global markets and a representative office for the Private Bank. As an integrated member of the global HSBC Group, with more than 6,100 offices worldwide, HSBC Africa is able to connect its customers to global opportunities, enable businesses to thrive and economies to prosper – helping people to fulfil their hopes and realise their ambitions.
Important Information
29 March 2020
The spread of the novel coronavirus (COVID-19) impacts many businesses. Click here to check COVID-19 Corona Virus - South African Resource Portal
Reporting Fraud
Fraud alert
If you think or if you suspect anyone has attempted to compromise your financial details or you have been a victim of fraud, kindly contact the South African Police Services for them to conduct a comprehensive investigation to ensure that the law deals with the fraudsters.
You may find some useful information on the South African Fraud Prevention Services
Beware of phishing - Everyone should be wary of online phishing scams. Phishing is an attempt by criminals to 'fish' for personal information such as the security credentials you use for online banking/purchase, or to convince you to click an embedded malicious file/link. To find out more, please read our Security Tips, Protecting Your Business or click here to find out the steps to manage fraud (PDF, 511KB)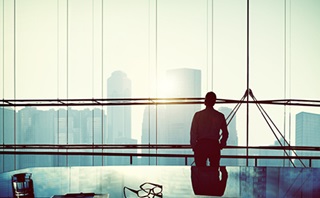 Corporate Banking
Commercial Banking (CMB) in South Africa consists of a dedicated team of Relationship Managers and Client Service Managers responsible for developing and managing long-term relationships with clients across South Africa. Due to our global footprint, HSBC Africa is able to provide local clients access to other countries and international relationship managers, whilst providing the same to overseas clients.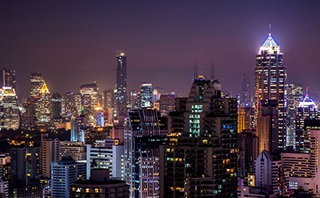 Global Banking and Markets
Connecting institutional investors to global growth opportunities, with dedicated local support and expertise. HSBC opens global market opportunities.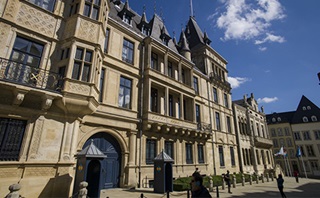 Global Private Banking
Private Banking provides tailored wealth management services to help grow, manage and preserve your wealth.
Get the latest news, analysis and commentary from our business specialists by visiting the News and Insight section on our global corporate website.
Get an unparalleled view of macro and microeconomic events and trends from a bank that is a leader in both developed and emerging markets.
ABOUT HSBC
We offer individual and personalised customer service while being part of one of the world´s largest banking groups. Find out more about the management, investor relations, history and sustainability of HSBC South Africa.
About HSBC in South Africa
The HSBC Group established a presence in sub-Saharan Africa in 1981 and entered the South African market in 1995. HSBC South Africa is a branch of HSBC Bank plc (incorporated in the United Kingdom). Today, HSBC South Africa's principal activity is global banking and markets. Our commercial banking business offers services to large local and international corporates.
From our office in Johannesburg, our dedicated relationship managers, along with regional and global account managers and product experts, are able to offer specialised products and knowledge to Treasurers and Chief Finance Officers.
HSBC's connectivity and worldwide footprint enables us to offer our corporate clients a global perspective combined with local knowledge and expertise. We can connect customers with opportunities across 90 per cent of the world's trade flows.
The office in Johannesburg does not offer personal banking services, and so cannot provide assistance to personal customer of other HSBC entities.
Strategic global presence and local expertise
HSBC South Africa is able to provide global reach and connectivity as well as in-depth local knowledge to its clients with international advisory, financing and trading needs. Our clients are able to access proprietary research on economics, currencies, fixed income and climate change. HSBC's analysts draw from considerable industry and market knowledge to offer thoughts on specific investments and asset classes.
Broad-Based Black Economic Empowerment (BBBEE)
HSBC South Africa has a Level 1 BEE rating making it one of the top rated international banks operating in South Africa. Achieving this rating over the past two years is a significant achievement that reflects HSBC's commitment to South Africa and the investment in its people.
A strong BEE rating requires deep commitment and ongoing implementation of a strategy that extends beyond compliance with minimum criteria. HSBC is therefore determined to implement actions that will see it maintain and support transformation efforts.